Truckers Respond to Plans for Apprenticeship Pilot Program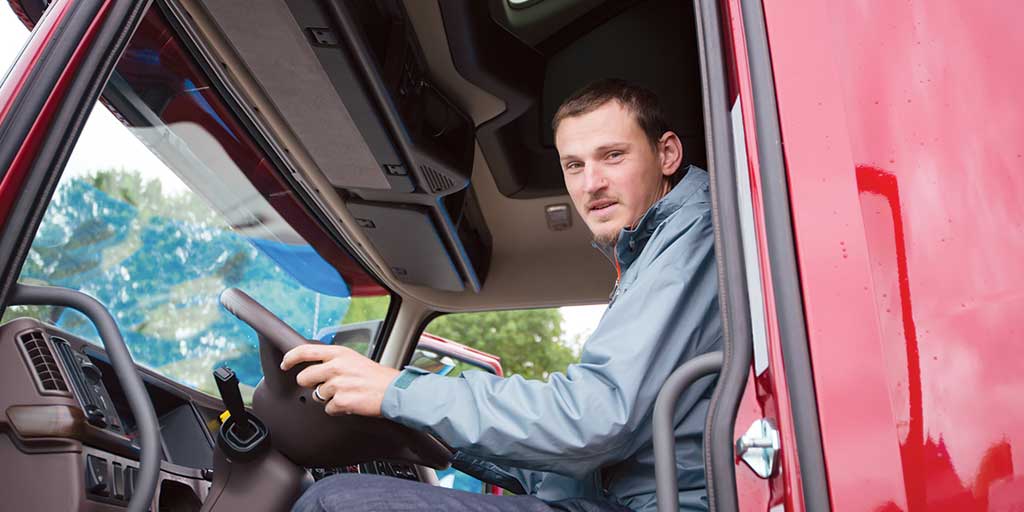 Truckers Respond to Plans for Apprenticeship Pilot Program
[Stay on top of transportation news: Get TTNews in your inbox.]
A newly released summary of public comments on the federal driver apprenticeship pilot program was mixed, with trucking trade groups generally supporting the program, while many small truckers and independent operators offered a variety of criticisms and suggestions.
The three-year pilot, expected to get underway in upcoming months, has been touted as a way to get young drivers behind the wheel to mitigate a nationwide shortage of truck drivers.
In an April 18 Federal Register announcement, the Federal Motor Carrier Safety Administration estimated that 1,600 motor carriers and 13,230 drivers will ultimately participate in the program.
FMCSA Federal Register Filing, Apprenticeship by Transport Topics on Scribd
In general, trucking trade associations voiced strong support for the pilot, but expressed concerns that the data reporting required by motor carriers enrolled in the program could be overly burdensome and discourage small carriers from participating.
"This program, if implemented as contemplated by the statute [Infrastructure Act], will enhance transportation safety, provide a number of young Americans with the launching pad to a rewarding career in the trucking industry, and bolster a workforce that has been essential in responding to the COVID pandemic," wrote American Trucking Associations. "Unfortunately, the draft information collection request may create unnecessary administrative burdens and/or prevent or delay small- and medium-sized motor carriers from participating in the program, limiting the success of the program, potentially significantly."
ATA added, "It is increasingly difficult for many companies to find the drivers they need, in part because federal rules prohibit drivers under the age of 21 from operating trucks in interstate commerce, i.e., they cannot cross state lines in their CMVs or even transport freight that is part of an interstate move solely within the state. This absurd administrative obstacle for carriers is true even though 49 states and the District of Columbia allow 18, 19, and 20-year-olds to drive trucks and deliver freight as long as it is within state lines and not part of an interstate move."
"Providing opportunities for this demographic of drivers to expand their driving range into interstate commerce will not only work to decrease the current driver shortage, but it will also help teenagers to view driving as a long-term, meaningful career choice, potentially growing the pool of drivers who would be interested in participating in the apprenticeship program," the Truckload Carriers Association wrote.
"Werner Enterprises Inc. supports the standards of program evaluation that account for a broad range of factors equal to or greater than road safety standards for drivers 21 years of age or older," the carrier wrote. "Werner looks forward to being actively engaged as the process for the apprenticeship pilot program proceeds."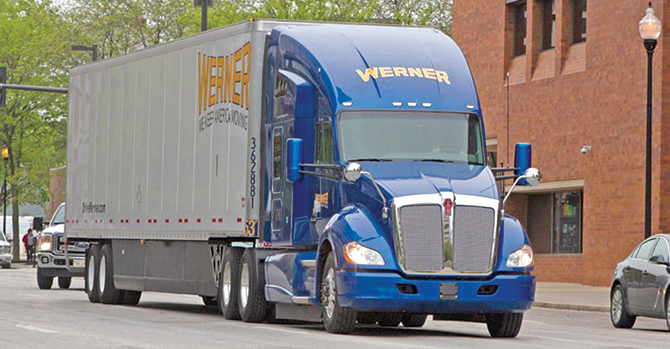 Werner Enterprises Inc.
Many of those commenting who said they opposed the pilot cited previous studies showing age as a factor in safe driving performance, concerns that drivers would not be compensated properly, or that the industry would "take advantage" of younger drivers. The majority of those who commented in opposition, only gave their name, but not their city of residence or profession.
"When it comes to highway safety, the data is clear — younger drivers and inexperienced drivers crash more," the Owner-Operator Independent Drivers Association wrote. "We believe that licensing under-21 drivers for interstate commerce will lead to more crashes, injuries and fatalities involving large trucks, especially if the pilot is implemented without establishing comprehensive safety oversight."
"My dad taught me to drive when I was 16," wrote Rhett Butler of Hudson, N.C. "I got my first chauffeur's license when I was 18. The problem is, insurance companies wouldn't cover a driver that young for any driving position that leaves the state in a vehicle rated over 26,001 pounds."
Then there was this from Jaylon Douglas of Blythewood, S.C.
"I'm 19 years old with a CDL class A. It's hard to get a job. I understand some of us at our age aren't ready or responsible yet but some of us are. I really hope this program gets approved quick. At this point I'm starting to go toward another trade until I'm 21."
Want more news? Listen to today's daily briefing below or go here for more info: