Perspective: In Hard Times, Truckers Deliver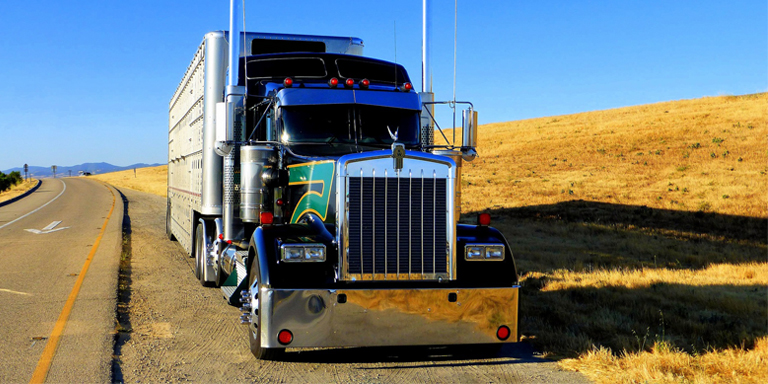 Perspective: In Hard Times, Truckers Deliver
[Stay on top of transportation news: Get TTNews in your inbox.]
As the remnants of Hurricane Ida were still whirling across Louisiana, tractor-trailers full of generators had already begun rolling into the Bayou State. For millions of storm-weary Louisianans, huddled without power in the darkness and heat, the cavalry was coming. It was yet another timely reminder that in both moments of prosperity and moments of despair, truckers lead the way.
It's an enduring American story rooted in history and ubiquitous in today's current events.
During World War II, the nation's truck fleet mobilized en masse to support the war effort, carrying armaments, aircraft and tank parts, uniforms and rations from factory floors to military bases to be shipped into theater to reinforce our troops.
Spear
When a novel virus recently brought the world to a standstill, truckers hit the road — ensuring everyone else had food, fuel, medicine and supplies to ride out the pandemic. When the vaccine was ready, it was truckers who answered the call, offering their expertise to complete one of the largest and most complex logistical operations in our country's history.
In times like these we're reminded that truckers not only move the U.S. economy, they carry forward the indomitable spirit of our great nation. They deliver so that America's next chapter can be written. For that we can all be grateful.
National Truck Driver Appreciation Week is set this year for the week of Sept. 12. It's a time to remind the public of the debt of gratitude owed to these unsung heroes. At a time when confidence in our national institutions sits at a low, and crises of leadership have seemingly become the norm, I'm pressed to find a group of Americans more deserving of our appreciation and respect.
Thanks to them, the material blessings we often take for granted are always within reach. These professionals are living proof of the bedrock essential values of America: hard work, sacrifice, selflessness, service, duty, patriotism and faith. Truckers are role models we all can admire.
The long-term driver shortage — exacerbated by the pandemic — places greater import to the meaning of this week's celebrations. It's of growing national concern that professional truck drivers are harder to come by today than ever before. Trucking isn't an easy job and it isn't for everyone, but maintaining a resilient driver workforce in this country is a collective responsibility that falls on everyone: employers, shippers, receivers, motorists and policymakers.
Gratitude is best expressed through deeds, not just words. Our industry must translate feelings of appreciation into actionable solutions that all of society can understand and undertake.
Take the pervasive issue of finding safe truck parking, an issue that 98% of drivers report as a challenge and which adds stress to an already demanding job. Rather than working to expand truck parking capacity, some lawmakers are working to curtail it. The Minneapolis City Council recently enacted a citywide ban on truck parking, denying truckers the ability to safely rest after delivering into the city.
Detention time is another. Drivers in recent years have reported a 27% increase in delays of six hours or more, idle time that wreaks havoc on their schedules and hours of service. The shipping public could show its appreciation for truckers by managing operations to help drivers arrive and depart swiftly and safely. Common courtesies like access to restroom facilities go a long way, too.
These past 18 months have challenged our country in unexpected ways, but truck drivers' response and resolve came as no surprise. For those throughout the Gulf Coast and Northeast still reeling in the wake of Hurricane Ida, know that trucks are coming. America's truckers will never stop delivering for this country.
They've earned our gratitude. Let's show it.
Want more news? Listen to today's daily briefing below or go here for more info: