2021 National Truck Driver Appreciation Week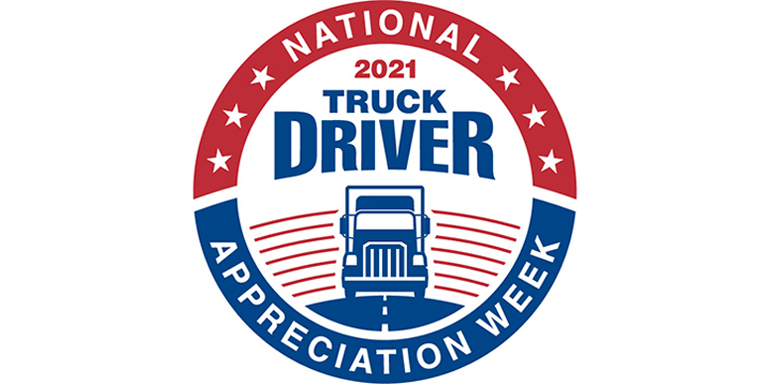 2021 National Truck Driver Appreciation Week
[Stay on top of transportation news: Get TTNews in your inbox.]
The coronavirus pandemic and other economic challenges have continued to test the resolve of America's truck drivers, but once again they have delivered, keeping goods and services flowing as the country rebounds from a once-in-a-lifetime crisis.
From food to fuel to vaccines and emergency supplies and more, truck drivers are continuing to move the country forward, often at great sacrifice to themselves.
National Truck Driver Appreciation Week, which runs Sept. 12-18, 2021, seeks to salute these efforts, and Transport Topics wants to amplify that recognition whenever possible.
We will regularly update this page with social media posts that show various ways companies are appreciating their drivers. We'll be watching for posts with the hashtag #NTDAW2021, on Twitter and elsewhere.
We're also interested in your photos that capture how your company is recognizing drivers. Simply email them to share@ttnews.com. To be considered for publication, we'll need the highest resolution and largest image size you can manage, shot horizontally (landscape mode). We'll also need caption information, so please include names and other identification of the people depicted if at all possible. Lastly, tell us who should get credit for taking the photo, and include contact information if we need to follow up!