ATRI releases the Top 10 Trucking Industry Issues for 2022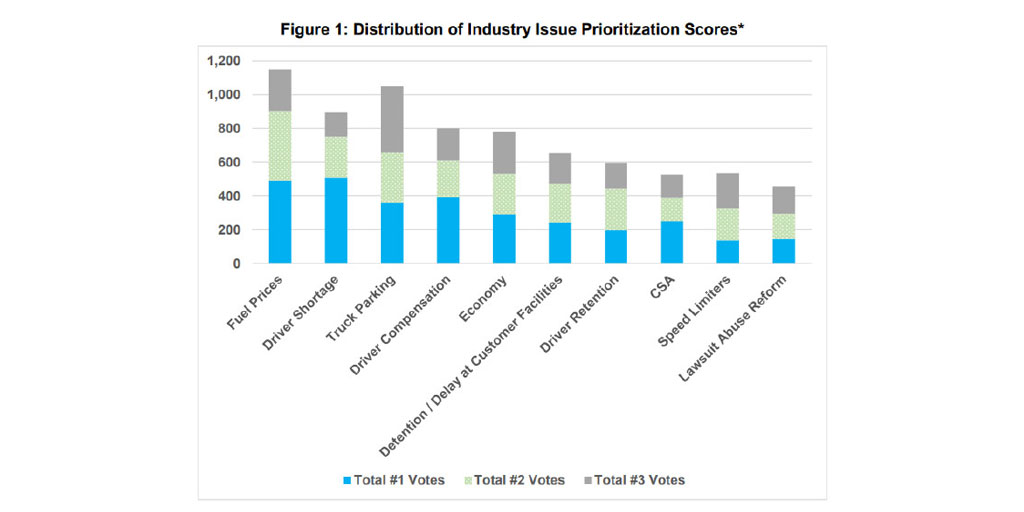 ATRI releases the Top 10 Trucking Industry Issues for 2022
ATRI releases the Top 10 Trucking Industry Issues for 2022
October 24, 2022/in News/by Kevin Weeks
The trucking industry's not-for-profit research organization, the American Transportation Research Institute (ATRI), released its 18th annual Top Industry Issues report.
Across all respondents, fuel prices were selected as the top industry concern in 2022. After spending five years as the number one concern, the driver shortage dropped one position in 2022 to rank second overall. The lack of available truck parking rose one spot this year to the third-ranked issue, followed by driver compensation. The state of the nation's economy rounded out the top five concerns (Figure 1).
This year's list had a new entry to the top ten concerns, speed limiters, ranking ninth overall. Earlier this year, the Federal Motor Carrier Safety Administration released a Speed Limiters Notice of Intent to commence in 2023.
For more information, visit the visit the ATRI website.