Navigating the Post-COVID Driver Shortage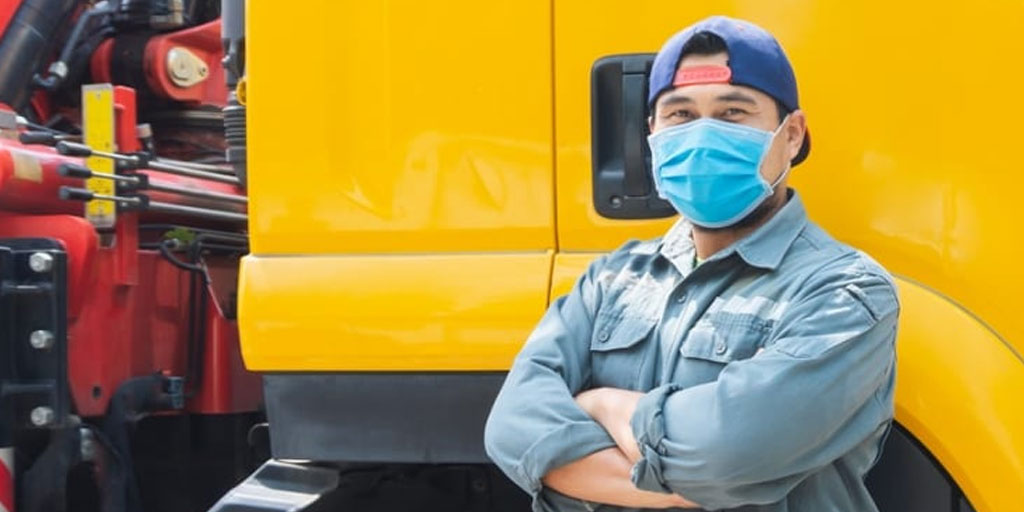 Navigating the Post-COVID Driver Shortage
There's no doubt about it: The long-lamented driver shortage is making it harder than ever to fill cabs with qualified drivers and deliver supplies to companies, medical facilities, and everyday citizens.
And the situation only seems to be getting worse—and for a multitude of reasons—according to industry experts.
So where have all the drivers gone? And how can you, as a motor carrier, stay competitive?
Get Drivers on the Road Faster & More Compliantly
Fewer Truckers: A Myriad of Reasons
In 2020, in the midst of the pandemic, truck drivers were identified as key essential workers. As most of the country was stuck at home, truckers were delivering essential medical and household supplies—and some were even transporting boxes for Amazon, which saw a huge spike in business with so many people in lockdown.
And, as any motor carrier is well aware, trucking is a critical (and growing) element in the supply chain.
Still, trade groups have long warned of continued driver shortages. The American Trucking Associations (ATA), for instance, estimates that the industry could be short 63,000 drivers by the end of 2021. Furthermore, should such trends continue, the trade group warns that the industry could see a dearth of 160,000 drivers by 2028.
Similarly, in 2021, somewhere between 20% to 25% of tank trucks sit idle, compared with 10% in 2019, according to another trade group, National Tank Truck Carriers.
So why the shortage? Experts point to many reasons.
Demographics
According to the ATA, the median age of over-the-road truckers is 46, while private fleet drivers average 57 years old. Many of these, expectedly, will retire in the next decade, creating even more urgency for an influx of new talent. Meanwhile, women are vastly underrepresented and recruited, accounting for just 6.6% of the workforce.
Age Requirements
Similarly, the 21-year-old interstate driver requirement prevents the industry from recruiting drivers directly from high school. Some say this is a missed opportunity for the industry because would-be truckers could be pulled away to other careers during a critical three-year period. However, the Federal Motor Carrier Safety Administration (FMCSA) is looking to fix this problem by proposing a new pilot program that would allow 18 to 20-year-old drivers to operate in interstate commerce.
New Drug & Alcohol Rules
The Drug & Alcohol Clearinghouse that went into effect in January 2020 has eliminated (permanently or temporarily) tens of thousands of drivers with prior drug or alcohol violations or failed drug tests prior to or during employment. While those in the industry note that it is important to keep unsafe drivers off the road, they see this as a significant, contributing factor to driver shortages.
Hire Faster & More Compliantly With Our Digital DOT-Compliant Application
Other considerations:
Driver compensation contributing to significant turnover rates.
The shutdown of many driving schools during the pandemic, halting new driver training.
The lifestyle: Drivers themselves point to the grueling, lonely nature of long-distance driving.
And the situation is expected to be further exacerbated in 2021 due to continued gas price hikes and gas shortages as more Americans, cooped up from the pandemic, once again take to the roads for overdue vacations and recreational time.
Staying Competitive in a Tough Market
As a motor carrier, especially in this difficult hiring market, it is essential that you attract (and retain) the safest, most qualified drivers.
One option to stay ahead of the competition: A robust, automated application, screening and compliance solution like the one we offer here at Foley. It begins with a mobile-friendly, easy-to-use digital application where drivers can upload their CDLs and medical certificates along with their applications directly from their devices.
Once received, you can then easily manage your applicants and their applications from your personalized dashboard.
Our system streamlines the hiring process for both you and your applicants, and helps you to ensure that you're ready to make hiring decisions faster—and to get drivers onboarded as quickly as possible (before they get recruited by another company). In fact, we've found that our system increases application submissions by 33%.
You can then easily take advantage of Foley's numerous other compliance services, from Motor Vehicle Record Monitoring and DOT Clearinghouse checks, to drug testing, to Driver Qualification Files. All of which can all be managed from one intuitive platform.
In this environment, you must do all you can to boost your recruitment. Interested in learning more? Contact Foley today!