Trucking Adjusts in Cities Hit Hardest by the Coronavirus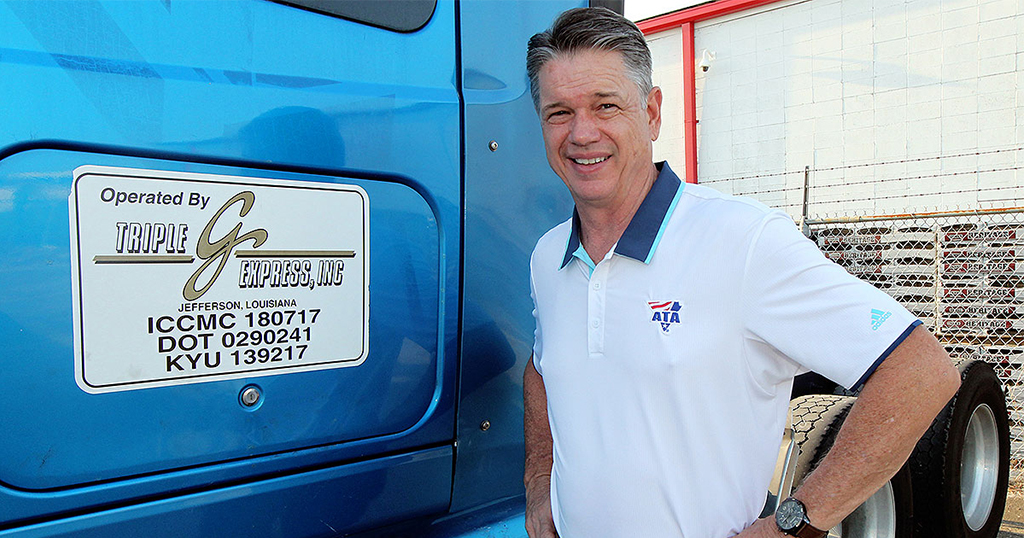 Trucking Adjusts in Cities Hit Hardest by the Coronavirus
Fleet operations have had to be nimble to navigate amid disruptions caused by the novel coronavirus, particularly in hard-hit cities such as New York, San Francisco, New Orleans and Detroit.
Recent data from predictive analytics firm FourKites Inc. showed a drop in load volumes for consumer goods, food and packaging destined for those hard-hit areas after an initial spike the weeks of March 23 and March 30.
It said New York City saw a decline of 14% for the first of those weeks and 10% for the second. San Francisco was down 7% the first week and 10% the second. Detroit increased 2% in the first week before declining 12% in the second. New Orleans fell 11% and 26%, respectively.
Triple G Express primarily hauls mostly intermodal containers primarily servicing the Port of New Orleans, and also operates shorthaul dry vans. Since the pandemic the company has had to deal with a schedule constantly in flux as well as four coronavirus cases among its drivers.
"We were strong the first few weeks of this pandemic and now things are erratic," Triple G Express President Randy Guillot told Transport Topics. "It looks like demand is OK. It's just the scheduling is off. We've had a week or two slow and a week or two where we're busy."
Guillot also is chairman of American Trucking Associations.
Wadhams Enterprises said its less-than-truckload business is off in the neighborhood of 40% to 50% on any given day.
President Steve Wadhams said: "We operate 10 LTL terminals in New York, New Jersey and Pennsylvania. Then we have partners with bordering areas and regions. But we're typically on any given day right now, we're running 400 to 500 shipments less."
Hems
Kendra Hems, president of the Trucking Association of New York, said the group is starting to hear from members who were busy early on and now are slowing.
"That's concerning. I think as people are not going out, they aren't shopping, they're only getting the absolute necessities, that is starting to have an impact on our members," she said.
The association has also worked with state officials to ensure drivers can do their jobs. The White House announcing March 24 that people who leave the city must self-quarantine for two weeks was concerning for drivers.
"Obviously for them to do their jobs that was problematic," Hems said. "Since then we worked very closely with both our state and national partners and CDC issued guidance to ensure trucking delivery workers were not required or even recommended to follow the two-week quarantine."
Hems added that state officials have helped resolve problems such as finding parking for truck drivers. New York City opened temporary overnight lots at Hunts Point and Staten Island.
Yadon
California Trucking Association CEO Shawn Yadon told TT essential goods are continuing to move well throughout the whole state, including the San Francisco Bay area. Issues the association tackled apply to ensuring truck stops are open and that drivers have access to restrooms and food.
The Michigan Trucking Association noted there was inverted demand in Detroit. Grocery stores have experienced a surge while people are not going out to restaurants. But sectors like automotive have been hit hard.
"There doesn't seem to be anything besides a spot shortage in the consumer locations that are open — the grocery stores, the warehouse clubs," President Mickey Blashfield said.
When it comes to the automobile industry, vehicles are not rolling off the assembly line so there is less of a need to ship parts or finished vehicles. The car lots are also closed, Blashfield added.
"There are a number of carriers that their fleets are freed up for other things," said Blashfield. "There are so many in the Detroit and Wayne County area that serve nothing but the auto companies. They have dedicated contract carriers."
Causley Trucking has had to deal with being split between essential and nonessential activities. It carries mail, automotive and food for Michigan. President Greg Causley said working with U.S. Postal Service partners in the city has been difficult with all the fear.
"On the freight side we have about two-thirds of our drivers off because we haul automotive," Causley told TT. "We're hauling food products and paper products, so that is essential. We had to sort that out to see who was essential and not essential and define that along with setting policy. It's been probably the hardest thing we have ever done."