Operation Safe Driver Week by Rolando Cruz


Operation Safe Driver Week by Rolando Cruz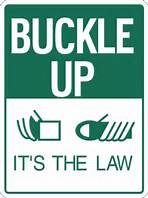 Commercial Vehicle Safety Alliance's (CVSA) Operation Safe Driver Week will take place July 15-21, 2018. Traffic safety personnel will be on the lookout for unsafe driving behaviors by commercial motor drivers as they work towards zero deaths on roadways.
What are the examples of unsafe drive that enforcement officials will be looking for?
Speeding
Distracted Driving
Texting
Failure to use seatbelt
Failure to obey electronic traffic device
There may be hazards on shoulders; Inspection ramps may be backed-up. Please be safe and pay attention for the extra hazards that may arise from the extra enforcement during these weeks.