International Roadcheck Set for June 5-7 with Focus on Hours-of-Service Compliance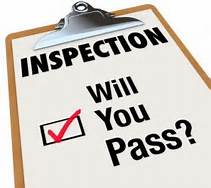 International Roadcheck Set for June 5-7 with Focus on Hours-of-Service Compliance
The Commercial Vehicle Safety Alliance's (CVSA) International Roadcheck will take place June 5-7, 2018. Over that 72-hour period, commercial motor vehicle inspectors in jurisdictions throughout North America will conduct inspections of commercial motor vehicles and drivers. This year's focus is on hours-of-service compliance.
"The top reason drivers were placed out of service during 2017 International Roadcheck was for hours-of-service violations," said CVSA President Capt. Christopher Turner of the Kansas Highway Patrol. "Thirty-two percent of drivers who were placed out of service during last year's three-day International Roadcheck were removed from our roadways due to violations related to hours-of-service regulations. It's definitely an area we need to call attention to this year."
"Although the electronic logging device (ELD) rule that went into effect on Dec. 18, 2017, does not change any of the underlying hours-of-service rules or exceptions, the ELD mandate placed a spotlight on hours-of-service compliance," said Capt. Turner. "We thought this year would be a perfect opportunity to focus on the importance of the hours-of-service regulations."
During International Roadcheck, inspectors will primarily conduct the North American Standard Level I Inspection, a 37-step procedure that includes an examination of both driver operating requirements and vehicle mechanical fitness.
The vehicle inspection includes checking brake systems, cargo securement, coupling devices, driveline/driveshaft components, exhaust systems, frames, fuel systems, lighting devices, steering mechanisms, suspensions, tires, van and open-top trailer bodies, wheels, rims and hubs, and windshield wipers. Additional items for buses include emergency exits, electrical cables and systems in the engine and battery compartments, and seating.
Drivers are asked to provide their operating credentials and hours-of-service documentation, and will be checked for seat belt usage. Inspectors will also be attentive to apparent alcohol and/or drug impairment.
If no critical inspection item violations are found during a Level I Inspection, a CVSA decal will be applied to the vehicle, indicating that the vehicle successfully passed a decal-eligible inspection conducted by a CVSA-certified inspector.
If an inspector does identify critical inspection item violations, he or she may render the driver or vehicle out of service if the condition meets the North American Out-of-Service Criteria. This means the driver cannot operate the vehicle until the vehicle and/or driver qualification violation(s) are corrected.
International Roadcheck is the largest targeted enforcement program on commercial motor vehicles in the world, with around 17 trucks and buses inspected, on average, every minute in Canada, the United States and Mexico during a 72-hour period. Since its inception in 1988, more than 1.5 million roadside inspections have been conducted during International Roadcheck campaigns.
International Roadcheck is a CVSA program with participation by the U.S. Federal Motor Carrier Safety Administration, Canadian Council of Motor Transport Administrators, Transport Canada, and the Secretariat of Communications and Transportation (Mexico).
NEWS