Two Melton drivers honored for their swift actions at major accident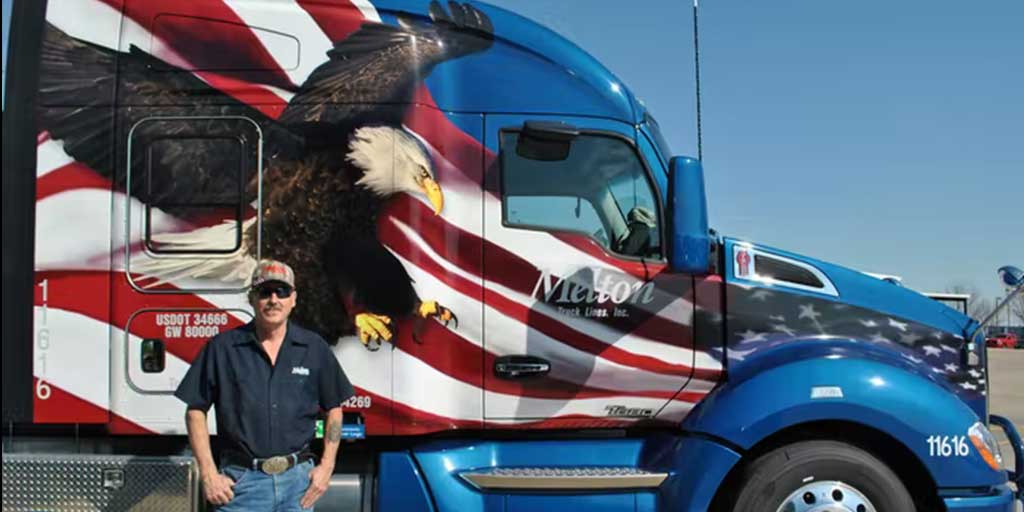 Two Melton drivers honored for their swift actions at major accident
Two Melton Truck Lines drivers were recently honored for assisting victims at a major accident scene in Kentucky last fall.
The Truckload Carriers Association has named truck drivers Michael Maines and Daniel Worm Highway Angels for using their medical backgrounds to assist seriously-injured passengers during a car crash last September in Louisville, Kentucky.
TCA explains:
On September 24, 2021, Maines and Worm each were driving their Melton Truck Lines trucks, both having just departed a truck stop heading toward Louisville. At one point, road construction slowed down traffic, and Maines witnessed a white van swerve out of the way from hitting a semi-truck, causing a Jeep to run off the road and flip over onto the guard rails. Behind the van was a car, which proceeded to crash full-speed into the semi-truck. An elementary school-aged girl was ejected from the passenger window in the crash.
Maines stopped his truck to help. "I was in the military and so I knew how to do triage," said Maines, who spent eight years in the Air Force. "I ran out and checked everybody real quick – the young girl that was laying on the street; she had a major head injury." Another passerby pulled a young boy, the girl's brother, out of the back of the car. The boy was conscious and talking. The vehicle's driver, the father of the two children, gained consciousness, Maines added, and was eventually pulled from the wreckage with the Jaws of Life, brought by first responders.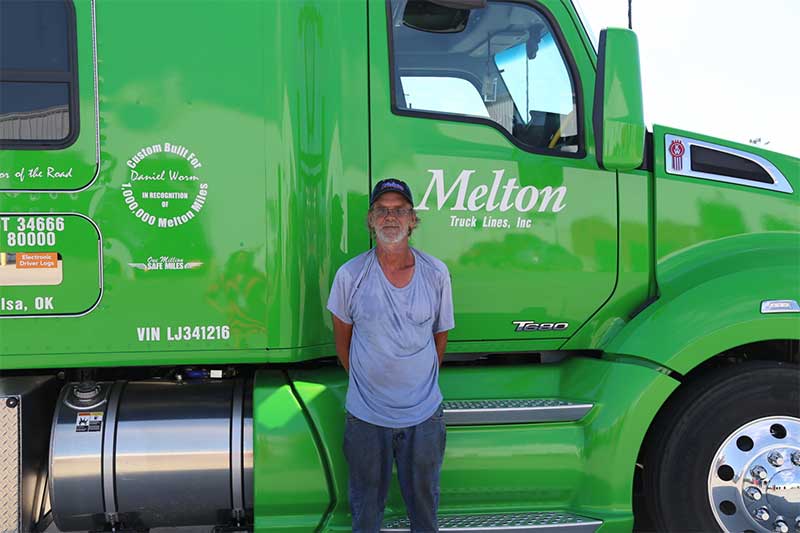 Without hesitation, Worm, who was behind Maines in traffic stopped to assist. With 21 years of experience with a Michigan fire department and EMS team, he possessed extensive training on how to respond during a medical emergency. Worm quickly focused on the seriously injured little girl lying on the road.
"I went to work and started treating that girl," he recalled. "She was in critical condition – I stayed right with her until the EMS got there."
Meanwhile, Maines was communicating with law enforcement at the scene. Both truck drivers stayed at the accident site assisting police and paramedics, added Maines.
"You come across a scene like that, you can't just walk away from that," he said. "You can't walk away from people when they're in situations like that."
Worm agreed, saying he stopped because "that's what I was trained to do."
TCA has presented the drivers with certificates, patches, lapel pins, and truck decals. The company has also received a letter acknowledging the two men as Highway Angels.
Since the program's inception in August 1997, nearly 1,300 professional truck drivers have been recognized as Highway Angels for the exemplary kindness, courtesy, and courage they have displayed while on the job.