The Business Case for Diversity in Trucking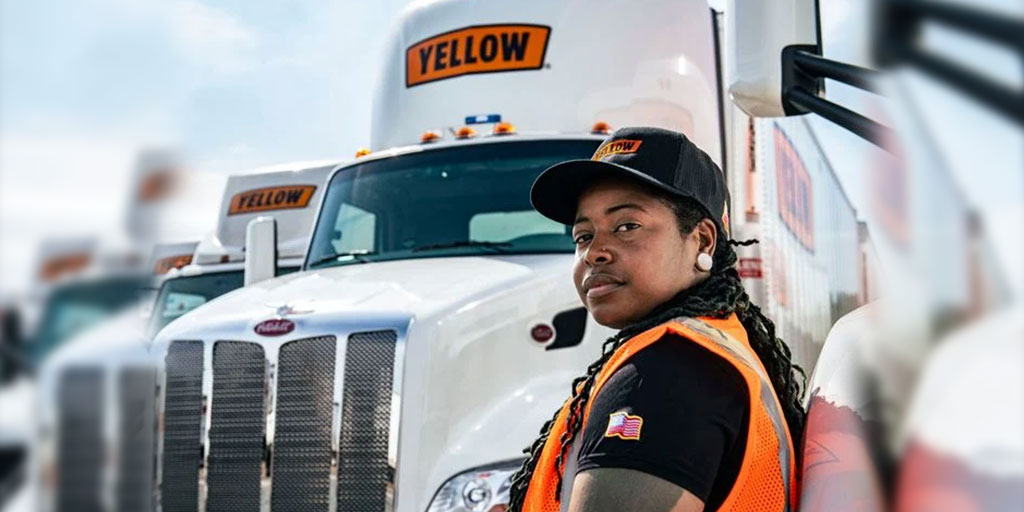 The Business Case for Diversity in Trucking
When Ellen Voie established the Women In Trucking Association 15 years ago, representatives of trucking companies she would meet with about hiring practices often would tell her with a note of pride, "We just hire the best person. We don't care about their gender or their ethnicity or their age."
But fleets that believe that's enough may be missing out on the many benefits of purposely building a diverse workforce.
Voie made it her mission to educate fleet executives on the benefits of paying attention to the differences among workers instead of ignoring them — then making an effort to intentionally meet their differing needs. Among women, for instance, that could be uniforms, trucks, restroom accommodations or same-gender driver trainers.
With the American Trucking Associations estimating trucking companies suffered a deficit of 80,000 drivers in 2021, it's more important than ever for trucking operations big and small to appeal not only to the current driver pool but also to attract new people to the industry. And it goes beyond drivers. Trucking companies also need a diverse pool of support staff and executive leadership to prosper.
"We cannot grow in isolation," explains Kirleen Neely, CEO of Neely EAP, a consultant and employee assistance program provider that specializes in making mental health services available to those in the trucking industry. "When you have a diverse workforce — and I mean diverse in terms of gender, in terms of race, in terms of disability or ability — you are going to have more of a plethora of information and ideas. It is going to help your organization be not just that cookie-cutter trucking company like everybody else, but it's going to help you stand out."
"We cannot grow in isolation. When you have a diverse workforce … you are going to have more of a plethora of information and ideas." — Kirleen Neely, Neely EAP
Fleets that emphasize diversity say it's simply good business to seek out a diverse workforce, and then create an environment that is inclusive of differences in thought, race, ethnicity, gender, age, religion, sexual orientation, ability, experience and background.
"Our diverse workforce helps us be innovative and agile, because we can quickly pull together a set of unique skills, ideas and problem-solving techniques just by pulling together a group of our employees," says Shauna Jamison, USA Truck's senior vice president and chief people officer. "We believe that greater diversity in the decision-making process yields more successful outcomes."
At the Arkansas-based fleet, which runs more than 1,900 tractors, 50% of USAT's drivers self-identify as people of color. About 20% of its drivers are military veterans and more than 10% of its drivers are women.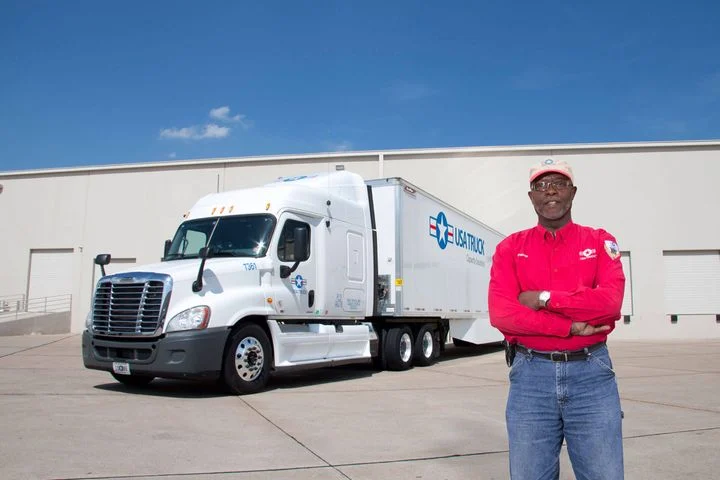 Amanda Thompson, chief people officer for Chattanooga, Tennessee-based truckload carrier U.S. Xpress Enterprises, says diversity is an important step to meeting strategic goals.
"We have got huge growth goals within U.S. Xpress, and because of those growth goals, we know that we can't be successful without a very diverse group of people," she says.
At trucking giant Schneider, where nearly 36% of all its U.S. employees represent people from diverse racial and ethical backgrounds, diversity is a priority.
"We believe diversity fuels innovation, inspires creativity, betters strategic thinking, and cultivates leadership," says Schneider spokesperson Kara Leiterman. "Our people are our most critical asset, and it is imperative to our business — and the nation's consumers — that we continue to attract and retain talent."
"We believe diversity fuels innovation, inspires creativity, betters strategic thinking, and cultivates leadership." — Kara Leiterman, Schneider
Schneider has a handful of recent awards for its diversity efforts, including being named one of America's Best Place for Hispanic Latinos to Work by the Hispanic/Latino Professionals Association; one of Forbes' America's Best Employers for Diversity; and a Top Company to Work for in Transportation by WIT.
Why is Diversity, Equity and Inclusion Important?
You may have seen or heard the acronym "DEI," which stands for diversity, equity and inclusion — because diversity alone is not enough. While making efforts to hire a diverse workforce is a good start, fostering an environment to support those workers through inclusion efforts can make the difference in retaining them and moving a business forward.
"When equality is a key element of a company's shared system of beliefs and values, it sets the tone, and employees feel more comfortable contributing to discussions and identifying opportunities for improvement," according to a WIT blog on fostering a dialogue about gender diversity.
Equality and equity are sometimes confused. Equality means each individual or group of people is given the same resources or opportunities. Equity recognizes that each person has different circumstances, and allocates the resources and opportunities needed to reach an equal outcome. A common illustration of this shows three children of different heights trying to watch a ball game over a fence. If you give each child the same size box to stand on, that's treating them equally – but the shortest child still can't see the game. Equity would be distributing the same three boxes differently, with two going to the shortest child, one to the middle-height child, and none to the tallest child, who can see over the fence without a box to stand on. Then all three can watch the game.
Neely, who has been in the mental health field for more than 20 years, says a big part of keeping employees content is helping them feel heard and seen. You cannot look at diversity without looking at how it impacts mental health and wellness, she says.
"In order for somebody to be happy on any job, they have to feel seen, they have to feel heard, and they have to feel recognized." — Kirleen Neely, Neely EAP
"I think most owners would say [keeping their employees happy] is the main thing [they] want to do, but sometimes we get so caught up on profit and loss … that we stop doing the basic things that make people happy," she says. "In order for somebody to be happy on any job, they have to feel seen, they have to feel heard, and they have to feel recognized. And oftentimes for populations that may call themselves or be minorities, they don't feel heard or seen. They may be one of the only in the room."
Neely says it's important to foster an environment where not only an employee's thoughts are validated, but where there's also a culture with no tolerance for discrimination, backhanded jokes or comments.
3 Questions to Gauge the Effectiveness of Harassment Policies
Fleets should have policies in place to cover harassment in the workplace, including sexual harassment as well as harassment related to race, ethnicity, national origin, disability, religion, age, gender, sexual orientation, gender identify and more.
Make sure you're able to answer "yes" to these three questions.
Do you have harassment plans that outline specifically what is and isn't tolerated in the workplace? Have you outlined the consequences for violating those policies?
Does your harassment policy guarantee that employees who report harassment won't suffer adverse job consequences?
In addition to training, do you communicate with your policies to all employees and executive level leaders at least annually?
Source: Women In Trucking Whitepaper, "Addressing Gender Bias and Harassment in the Trucking Industry."
Mentorship is another way to keep employees feeling included.
"When we (the trucking industry) talk about diversity, sometimes we don't talk about the support mechanisms that are necessary to ensure that diverse candidates can be successful in the organization," explains Yellow Trucking President Darrel Harris. When Harris became the first Black president of Kansas-based Yellow, one of the largest less-than-truckload companies in the country, in April 2021, he also became the first Black president of any major trucking company, according to Yellow.
He gives high praise for the company's mentorship programs, including its training and driver academies, as well as its program to bring folks into the industry and into leadership roles. He says the programs are essential to teach not only the fundamentals of trucking, but also the soft skills that make people effective leaders.
Employee Resource Groups
In 2021, U.S. Xpress decided to take a more pragmatic approach to diversity and inclusion. It developed a diversity and inclusion council and brought in an external partner, dubbed a chief inclusion partner, to help build the foundation of its program. One of the ideas that came from that push was the creation of employee resource groups.
ERGs, as they're often called, are meant to support a specific group of people who share common characteristics, such as gender, ethnicity, religious affiliation, or interests. U.S. Xpress now has four ERGs: a women's group, a military veterans' group, a multicultural group, and its newest addition, an LGBTQ+ group. The groups, where all are welcome, meet regularly and have an executive sponsor that approves a budget for things such as community involvement and other ERG-related initiatives. They also host guest speakers and network.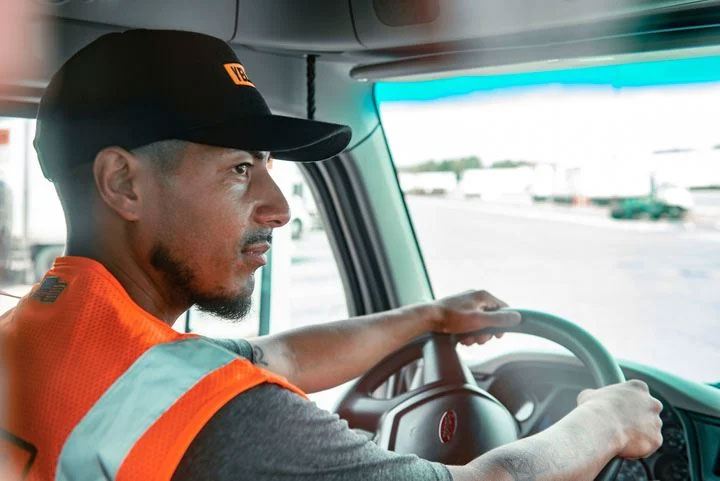 "It's really about mentoring one another — and just being there — and having that community for each person that wants to bring issues up, and to have a safe place to kind of ask questions," explains U.S. Xpress' Thompson.
Last year, Yellow started up its ERGs, which include multicultural, military veterans, women's and emerging leader groups. Out of the 30,000 employees in the company, the groups already have 1,000 members. For just getting started, that's a good number, Harris says.
Schneider's version is called Business Resource Groups for women and young professionals to "provide safe and comfortable spaces for associates to network."
Quick Tips to Keep in Mind When Creating ERGs
J.B. Hunt has five employee resource groups, including ones for veterans, women, Latinos, African-Americans, and individuals who identify as LBGTQIA+.
Leaders of J.B. Hunt's first ERG, which focuses on women's personal and professional development, shared these tips for creating a strong community during the Women In Trucking association's annual conference:
Create a vision and mission statement.
Secure executive support to help back investments.
Create a governance strategy. (Will there be a board? Who is eligible? How is the ERG going to run?)
Run an ERG like a business within your company.
Have programming driven by key performance indicators
Consider your scope. Choose one where you're able to make cultural change.
Amanda Thompson, chief people officer for U.S. Xpress Enterprises, says her biggest advice for ERGs is to prioritize based on employee need.
"We did a lot of research in advance to see other different employers were doing, and then we based our employee survey off of that," she says. "We listen to our employees, and we want to meet them where they are. And we want to make sure that we're giving them the resources that they choose."
Employee-led Diversity and Inclusion
Once a company is able to establish a diverse workforce and a culture of inclusivity, the spark ignites.
Beyond U.S. Xpress' employer-backed ERG, employees have begun to form their own support groups. One such group is a Hispanic culture group. Another is a faith-based group.
"We've added about 200 Spanish-speaking drivers within the last year and a half, and they created a Hispanic culture ERG," Thompson says. "They've got things planned and they've done this all on their own throughout the entire year, which I think is really, really positive." The group has established Spanish-speaking classes, shown people how to access tutorials in Spanish, celebrated holidays such as Cinco de Mayo and educated other employees about cultural traditions.
"It really shows that they are supporting one another and they're really just trying to help," Thompson says.
Some of the most lasting and embraced inclusion programs are successful because they are employee-generated and employee-led, says USAT's Jamison.
"We offer employees freedom to bring people together in ways they identify with while staying within our values-based framework," Jamison says. "Our employees design campaigns and initiatives within this framework. At USAT, we take every opportunity to partner with our employees and establish a back-and-forth communication flow, with education and understanding as the core of our intent. Employees identify what they need and we help them find the best ways to achieve their goals. Through this process we're constantly learning more about each other."
The Importance of Diverse Representation at the Top
"You cannot have diversity without the leadership having a diverse mindset, that that's what they want to recruit. That's how they want to promote," Neely says. "A lot of times, I think the lack of diversity happens because of the lack of exposure. We tend to recruit people and think about people that we are around all the time. If those people aren't in your Rolodex or your neighborhood or wherever, you don't think to include them."
For instance, company leadership that includes appropriate gender representation of its employee base is far more equipped to understand, address, and correct the many ways gender bias and harassment persist in the workplace, explains a recent WIT report.
In 2021, of 16 publicly traded motor carriers, women made up 23% of the board director seats and 15% of the leadership executive positions (a significant increase from 9% in 2020), according to WIT data.
Yellow's leaders have "redoubled" efforts to weave diversity, equity and inclusion into the company's strategic goals, explains Harris. WIT has named 30 women from Yellow as a "Top Women to Watch in Transportation" since 2019, and 42% of Yellow's frontline supervisor roles are filled with women and other minorities. Recently, the company created a new position of vice president of diversity, equity and inclusion and promoted 10 women and people of diverse backgrounds into the senior leadership team.
"The whole reason we're bringing in some extra muscle at the executive level is to broaden our effort and focus even further than just, say, people of color," Harris says. "That's something we're super proud about, because we made a lot of progress. But there's still a lot of other areas that we have to continue to show our focus in and continue to make progress."
Once a fleet is able to build an environment with representation and inclusion, it allows a space for open and transparent conversation, Harris says.
"A lot of the things around DEI is really about being transparent and learning about how to treat one another, and how to create an environment that's inclusive but making sure that we bring everyone along on the journey," he says.
6 Characteristics of a Culture That Celebrates Diversity
Here are some common characteristics that fleets with diverse work forces share.
Can openly talk about race, ethnicity, gender, age, religion, sexual orientation, ability, experience and background in the workplace.
There is time and space to be vulnerable and transparent.
There is a platform for employees to provide real-time feedback and ideas.
Executives give action-oriented responses to employee feedback and suggestions.
Diversity and inclusion efforts have support from the top.
There are education and awareness campaigns, training and development opportunities.
Tracking Fleet Diversity Efforts
In 2021, the Women In Trucking Association launched its Diversity & Inclusion Index to document the transportation industry's efforts to create inclusion environments. It needed a minimum of 30 participants to produce a valid survey sample.
"We couldn't even get that many, which tells me that either companies weren't measuring the diversity numbers, or they were embarrassed," Voie says. "They didn't want to take part in the diversity index. So, we're hoping that more exposure will make people think, 'You know, maybe I should be doing this.'"
"Either companies weren't measuring the diversity numbers, or they were embarrassed." — Ellen Voie, Women In Trucking
U.S. Xpress tracks the success of its diversity and inclusion program through simple employee engagement surveys. Each employee who takes the survey provides their demographic information. This allows the company to see who is struggling and who is happy in areas such as career development and manager satisfaction. Then the company can benchmark against previous years' survey results.
USAT also aims to keep open lines of communication with their employees by providing weekly company-wide updates and using a platform for employees to provide real-time feedback.
Conscious Efforts to Improve Inclusivity
"We've got to be honest. Historically, the trucking industry has been a very male-dominated, a very non-inclusive industry. And so, there's a lot of bias just in what a truck driver should look like," Neely says. "You know, they're tough, they're rugged, they're male. They don't put up with any crap. That type of thing. In order for us to really be inclusive, we have to understand that that kind of stigma is there in the first place, and so we have to make sure we're eroding that stigma to be inclusive."
Fleets that are willing to have open conversations about both their successes and failures are the ones that will remain resilient.
"USAT continues to review best practices, not only within the industry, but throughout top-performing organizations in every field," Jamison says. "We are committed to continuous improvement in all areas of our company, and while we are proud of the strides we've already taken, we realize there is more for us to do."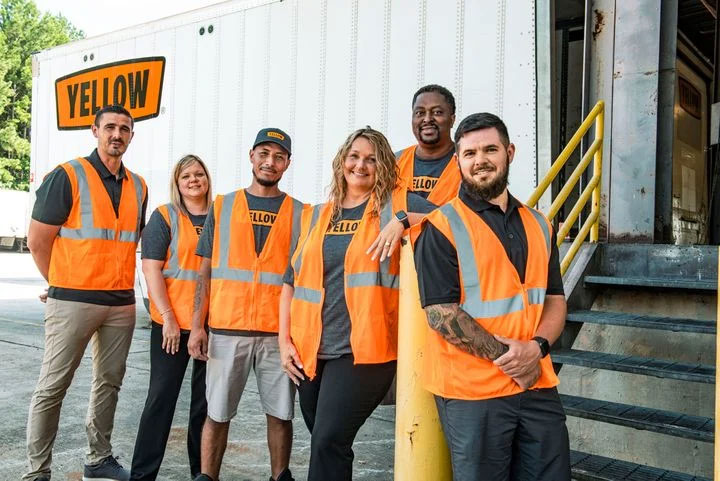 Despite being in an industry that's go-go-go, fleets that invest their time and energy into building and supporting a diverse workforce will reap the benefits.
"Seems like in our world, there's always something pressing and something going on," says Yellow's Harris. "And it's easy for these things to become further down on the priority list. But I think what we've learned, certainly as we've experienced — you know, pressure around the driver shortage and all of the things we've seen in the supply chain over the last two to three years. I think there's a lot of reasons why there should be a more vested interest [in diversity.]"