CDL drug and alcohol clearinghouse database expected to tighten driver supply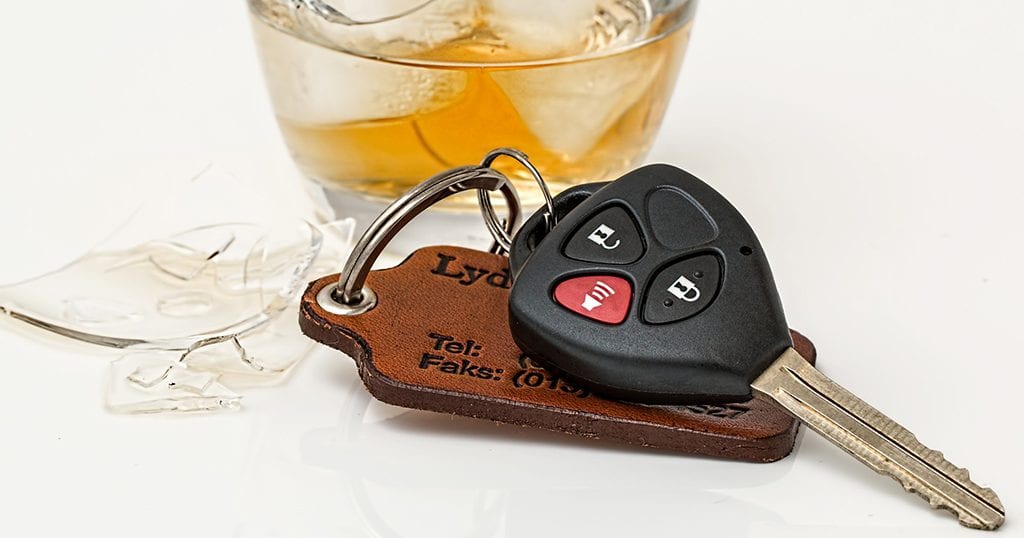 CDL drug and alcohol clearinghouse database expected to tighten driver supply
After nearly two decades, the federal government is finally close to establishing the first national database of drug and alcohol-impaired truck drivers.
The database is expected to improve highway and heavy truck safety but at the expense of perhaps a few thousand drivers who fail random drug and alcohol testing but still manage to evade the system to find jobs in the trucking industry.
That's because the current rule mandates that trucking fleets only do background checks for drug and alcohol abuse for three years of a prospective employee's history. Moving from one state to another helps one's chances of evading those checks—but a national database will shorten those odds.
Top trucking executives say they welcome the new clearinghouse, because it will improve heavy truck safety and is the right thing to do.
"We have an obligation to put drug-free drivers on the road," Derek Leathers, president and CEO of Werner Enterprises, Omaha, Neb., the nation's sixth-largest truckload carrier, told LM.
Recently, the Federal Motor Carrier Safety Administration (FMCSA) announced registration is open for the Congressionally-mandated Commercial Driver's License Drug and Alcohol Clearinghouse.
Mandatory use of the Clearinghouse goes into effect in January. Employers must report certain drug and alcohol program violations and can conduct electronic queries in the Clearinghouse. Manual inquiries with previous employers are still required to cover the preceding three years, according to FMCSA.
"As this Congressional mandate is enacted, FMCSA's goal is to ensure drivers, employers, and everyone who will be using the clearinghouse are registered as efficiently and effectively as possible," outgoing FMCSA Administrator Raymond P. Martinez said in a statement.
FMCSA "strongly encourages" all commercial motor vehicle operators to get registered in the clearinghouse, Martinez added.
Those stakeholders include those holding a commercial driver's license (CDL) or commercial learner's permit (CLP), trucking fleets and owner-operators, third parties, medical review officers and substance abuse professionals. Registration is free.
FMCSA said commercial drivers are not required to immediately register for the clearinghouse, but will need to register to respond to an employer's request for consent prior to a pre-employment query or other full query being conducted.
The clearinghouse will be a secure online database that will allow FMCSA, truck employers, state driver licensing agencies, and law enforcement officials to identify – in real-time – CDL drivers who have violated federal drug and alcohol testing program requirements, and thereby improve safety on our nation's roads.
Dave Osiecki, president and CEO of Scopelitis Transportation Consulting, said he expected the new clearing house to sideline between 1 and 3 percent of truck drivers who until now have escaped through the bureaucracy of random drug and alcohol testing.
"It's a big deal but not as big a deal as it could be," Osiecki told LM. "This clearinghouse is using data put in is only for DOT tests—urine and breath tests. The urine tests are yielding (positives) in low single digits. With hair follicle testing, that number is going to go up by two or three times.
The hair follicle testing standard for the nation's 3.5 million heavy truck drivers is in the pipeline, but probably a couple years away from becoming the actual national standard.
The trucking lobby has advocated for a national database for about 20 years. Typical Washington delays, change of administrations, and other factors have led to the delay – but that is about to end.
"I believe this really is the industry stepping up and saying, 'This is the right thing to do' and is closing the loophole," Osiecki said. "Once that loophole is fully closed, once hair follicle testing results are used, it will be fully closed."
Osiecki said he didn't believe the new data base requirements would have a huge financial impact on the trucking industry or its shippers.
"There's a minor cost in some administrative work," Osiecki explained. "But the big savings is not having a driver impaired behind the wheel of a truck."
Once it becomes operational in January, the clearinghouse will serve as a central repository for drug and alcohol program violations, including positive test results, and return-to-duty status for commercial drivers.
For their part, carriers will be required to report certain violations to the clearinghouse and also to request queries through the clearinghouse on all prospective drivers and annually for existing drivers.
There is no cost to register with the clearinghouse, but carriers will be charged a $1.25 transaction fee for each required query.
Commercial driver's license (CDL) holders, employers, medical review officers, and substance abuse professionals can now visit https://clearinghouse.fmcsa.dot.gov and register to create a secure online user account.